Placement Level Bidding
Introduction
Product Listing Ads (PLA) are currently shown on Search Listing Pages, Homepage, and Product Page. Flipkart Ads' Placement-level Bidding feature enables you to have different bids for different placement types and optimize performance across these placements.
How do you bid differently for different placements?
While creating a campaign, under the budgeting section, you can choose a base bid for each Ad Group. At an Ad Group level, you can increase the percentage markup which will apply on the base bid for each placement. If you choose not to modify the bid at placement level, the base bid for the Ad Group will be used as the bid amount for all placements.

You have the option of modifying bids across placements for each Ad Group in your campaign. You can also choose to apply the same percentage markups across all Ad Groups by clicking on the "Apply same percentages to all Ad Groups" option.

You can review the campaign and Ad Group details (with placement level bids) and submit the campaign at the last step of campaign creation.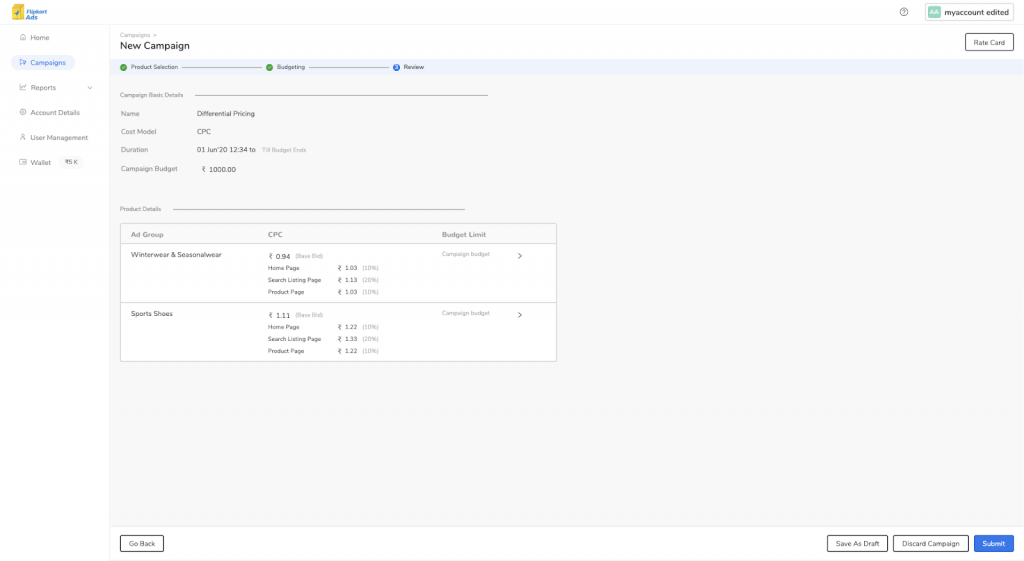 Reporting
Placement Performance Report will be available in downloadable format in the "Other Reports" section. You can see the campaign performance split by placement type in the report. Metrics available include views, clicks, click-through rate, Average CPC, Ad Spend, direct attribution metrics (Conversions, Revenue, ROI), and indirect attribution metrics (Conversions, Revenue, ROI)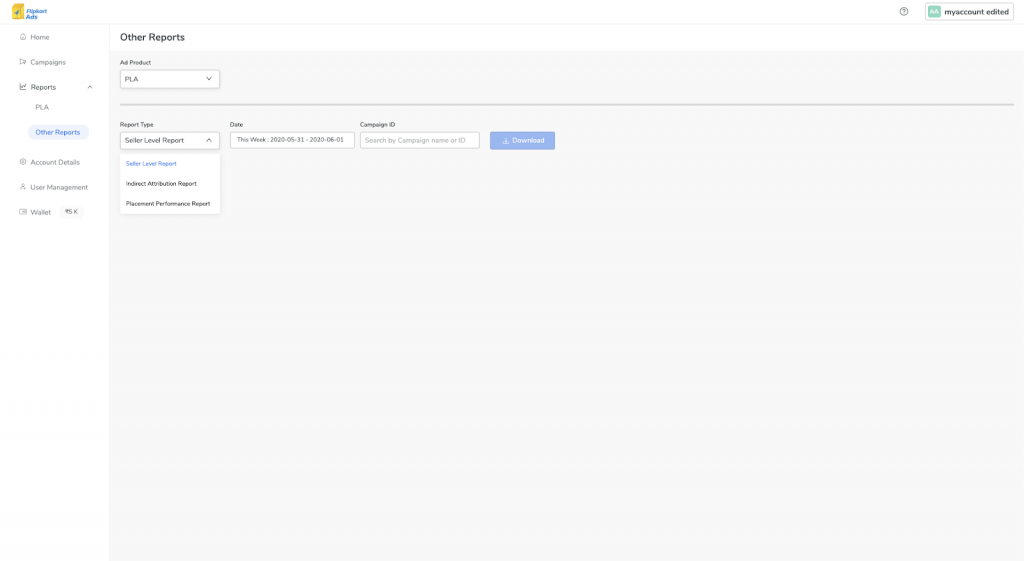 FAQ
1. What is the minimum bid for an Ad Group?
Minimum bid for an Ad Group is the floor price.
2. What is the maximum bid for an Ad Group?
Maximum bid is 100 times the floor price.
3. Can I choose not to bid for a particular placement?
You cannot opt out of a particular placement.
4. How does PLA look on different pages?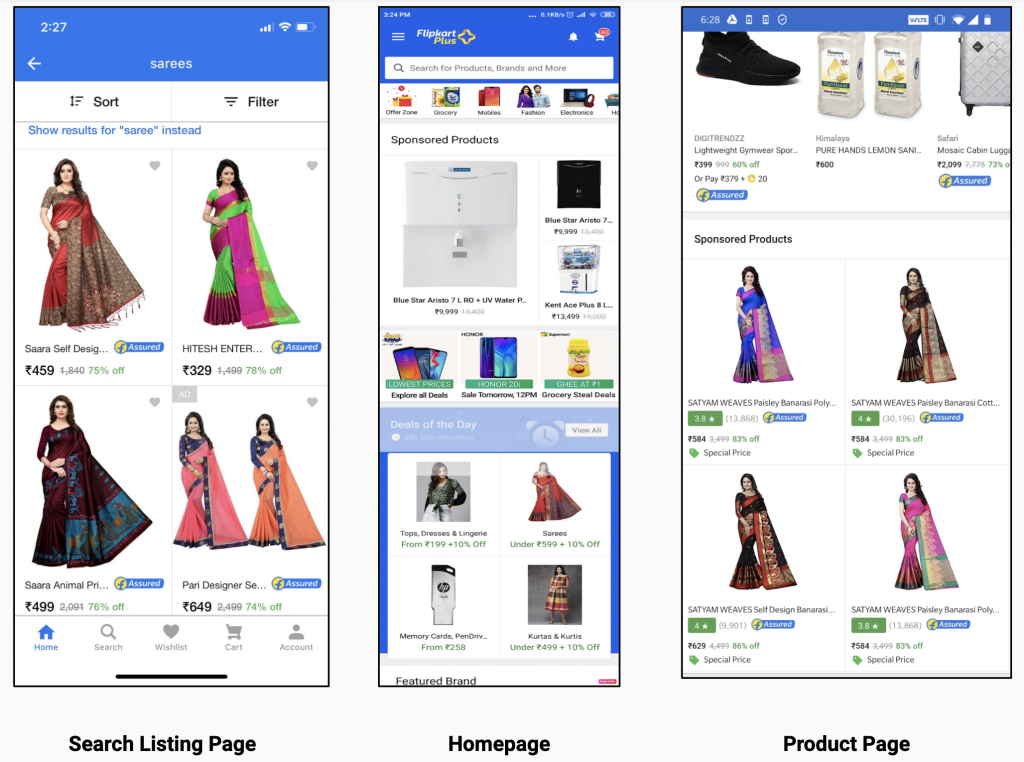 5. Where else can I see details of placement level bids?
Ad Group Reporting Table: When you hover on Base CPC and Average CPC fields, you can see placement level bids.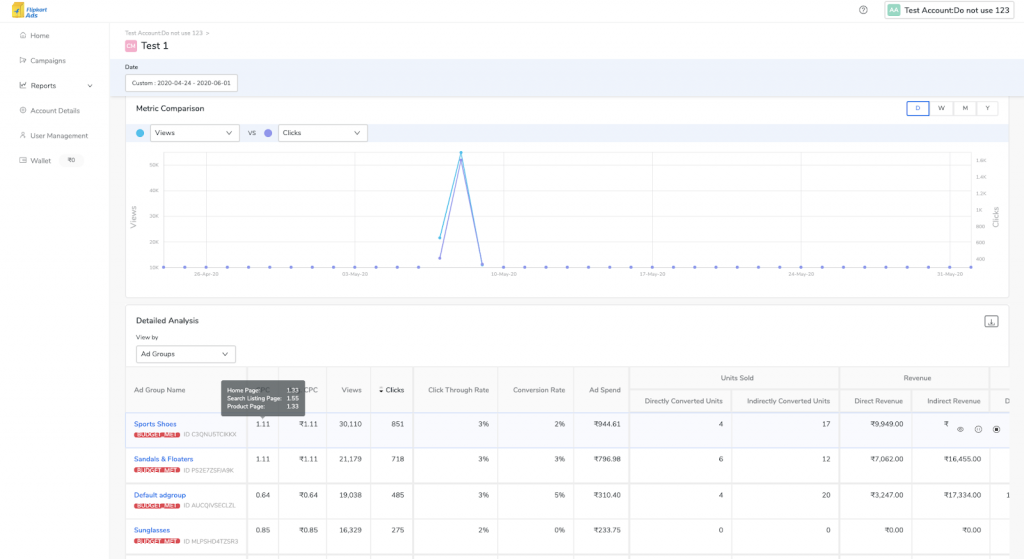 Campaign Details Page: You can see placement level bids at the Ad Group level.